Your dog is a beloved member of your family, so it's important to make sure they have everything they need to be comfortable. A big part of that comfort is having a bed that meets their needs. There are a lot of different factors to consider when purchasing a dog bed - keep reading for our top tips to help make your decision easier.
Size Matters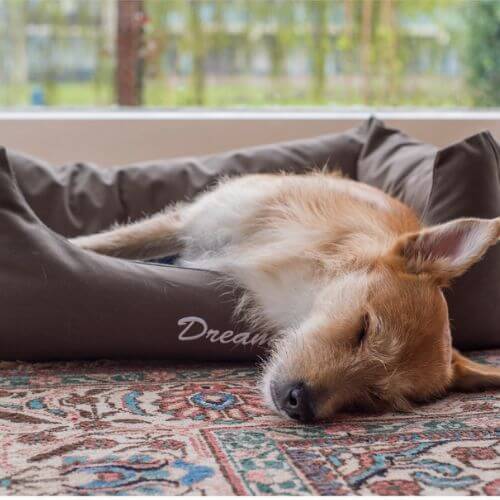 One of the most important things to consider when choosing a dog bed is size. You want to make sure the bed is big enough for your dog to stretch out in, but not so big that they feel lost in it.
You also don't want it to be too small, or they won't be able to get comfortable. Most reputable bed manufacturers will provide instructions on how to measure your dog for a bed.
Think About How They Sleep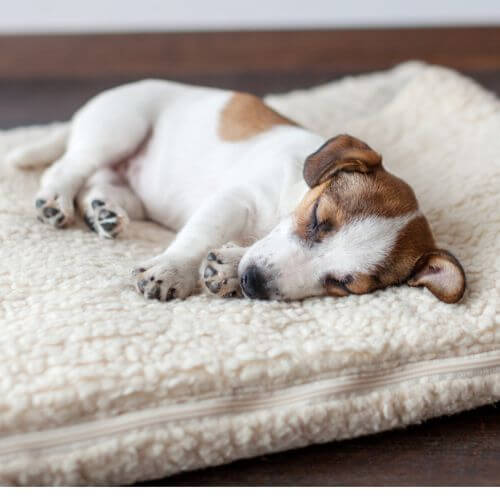 What is your dog's favorite sleeping position? Does she like to curl up in a ball? Or does he prefer sprawling out? If the latter, you might want to look for a bed with raised sides so they can rest their head while still having plenty of room to stretch out.
On the other hand, if they're more of a cuddler, something smaller and cozier might be better suited for them. Does she sleep on her back, or on her stomach? Ideally, your dog needs a bed that will suit his or her sleeping style.
What Shape Should it be?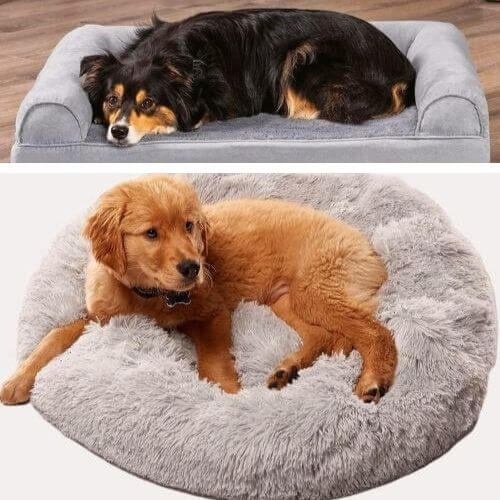 Dog beds not only come in different sizes, but they come in different shapes as well!  Your dog's favorite sleeping position may affect the shape of the bed you choose. Are you looking for a round bed or a rectangular bed? Or one that fits in a corner?
Consider the Style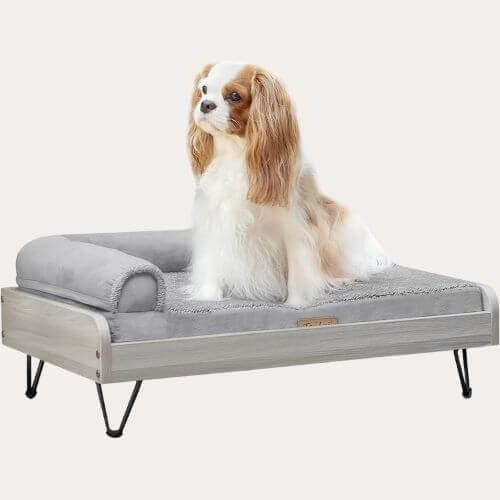 Then there are different styles of bed - donut beds, rectangular beds, and sleeping cushions. Should it have raised sides that will support your pet on all sides, or provide a pillow for them to rest their head? Or maybe you want one that includes a snuggly blanket, one that forms a tent around them, one that they can climb up some stairs to get to - there are so many options out there!
Consider their health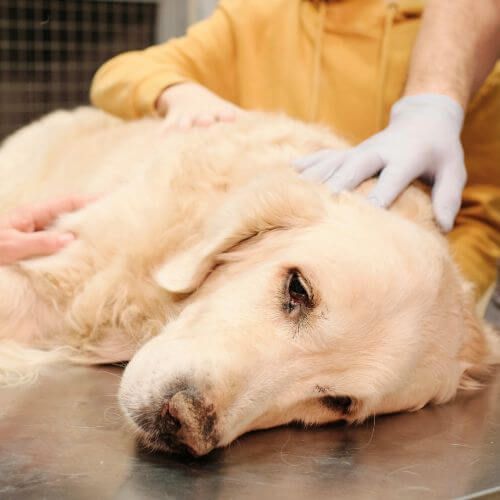 If your dog is starting to show signs of joint pain, you'll want to look for a bed that offers good support. Memory foam or orthopedic beds are a great option for dogs with arthritis or other joint issues. The best dog beds conform to your dog's body, providing them with the necessary comfort and support.
Think About Material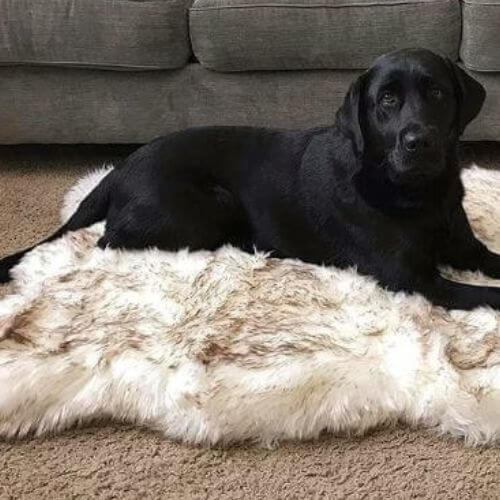 The next thing to consider is what the bed will be made out of - not only the bed or mattress itself but also what the actual mattress is made out of.
Dog beds are made with a variety of materials: covers include fabric, corduroy, plush, faux fur, and so on. Mattress or fill includes memory foam and orthopedic foam. Each type has its own advantages and disadvantages, so it's important to choose one that will work best for your dog's needs.
How Much Support Does it Provide?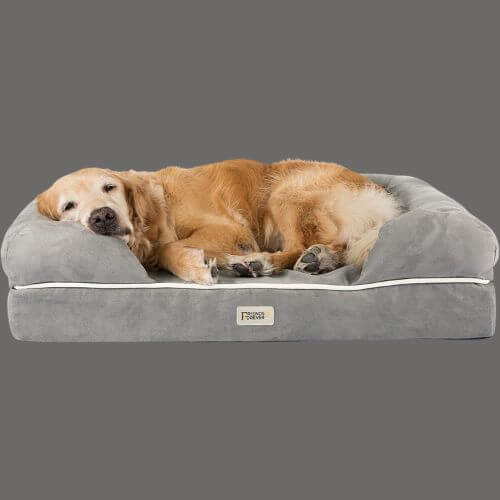 Another important factor to consider is support. Dogs need a firm surface to sleep on, so you'll want to ensure the bed you choose has enough support. If your dog has joint pain, you may want to look for a bed with extra cushioning or memory foam. Older dogs may also require more support and comfort. The type of bed you choose will make a big difference to how much support they provide.
Consider Your Dog's Personality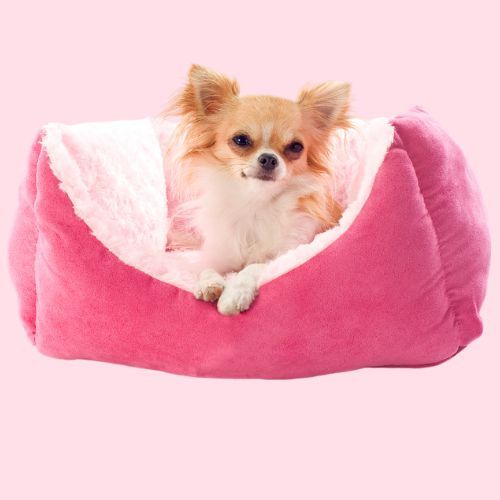 You also want to think about your dog's personality when choosing a bed.
If you have an anxious dog, look for a "calming" dog bed, one where they can feel safe and secure as well as comfortable. On the other hand, if you have a dog that's really active, and jumping in and out of bed, you will need something that's sturdy enough to stand up to their activity.
How Easy is it to Clean?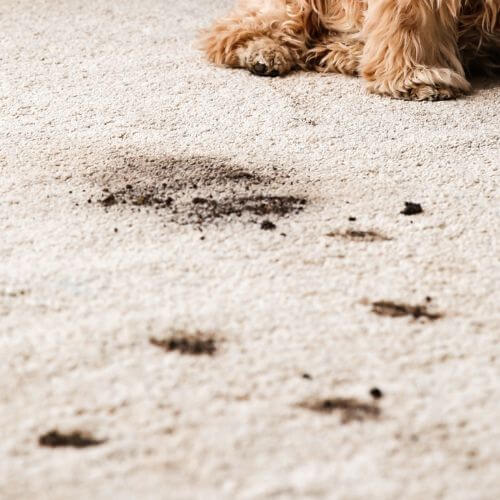 You'll also want to choose a material that's durable and easy to clean - not only in case there are any accidents but for overall hygiene as well. Some beds come with a machine washable cover, while a few can even be tossed whole into the washing machine.
Fitting in With Home Decor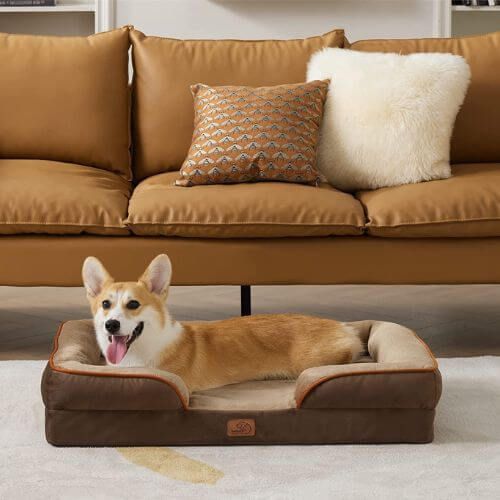 Finally, you'll want to pick a bed that matches your home's decor. There are lots of different colors and designs available, so you should be able to find one that fits in with your décor easily enough.
How much Will it Cost?
Of course, you'll also need to think about price when choosing a bed for your pet. Many Dog owners don't want to spend more than they can afford, but also don't want to skimp on quality. Luckily, there are plenty of high-quality beds available at reasonable prices.
Conclusion:
If you want to choose a dog bed, we hope this article has helped point you in the right direction.
Choosing the right bed can seem like a daunting task, but it doesn't have to be if you know what factors to consider. Just keep these tips in mind - and you'll be well on your way to finding the perfect bed for your furry friend in no time - one that your pup will love snuggling up in!
Because what's the point of going through all the trouble of finding a bed for your dog, if they won't sleep in it?