If you have a blind dog, it's important to remember that their life doesn't need to be any less stimulating than that of a sighted pup. Keeping blind dogs entertained just requires some extra thought and patience.
One of the key things to keep in mind when entertaining a blind dog is safety, since your pet might not be aware of his surroundings or potential hazards. If your pet gets lost or disoriented during exercise time, provide verbal cues that direct them back to you, such as clapping your hands or whistling.
Here are some great ideas on how to keep your beloved pup busy, happy, and engaged. We have grouped these into 8 categories, though a lot of them overlap.
Game Time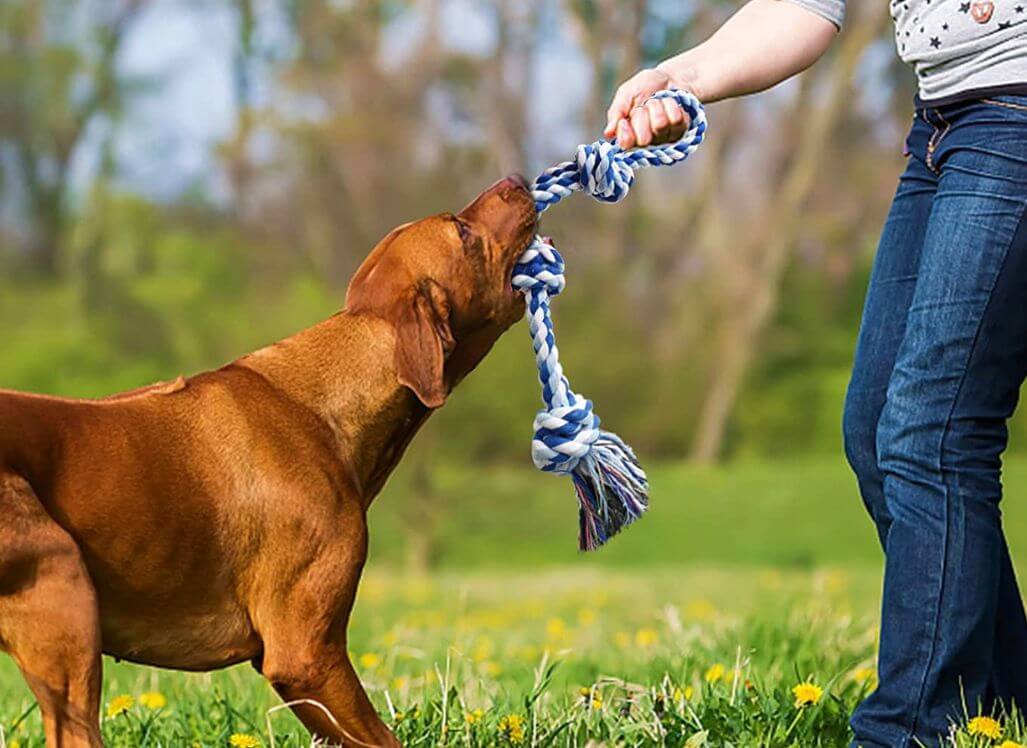 There's nothing more fun than playing games with our four-legged friends - even those who are visually challenged!
Tug of War: This is a game you can play indoors and out. Use a tug toy (a scented one works even better) and enjoy some quality bonding time.
Hide and Seek: You can hide all sorts of treats around the house for your dog to find. This uses their sense of smell instead of sight, to find whatever it is. And have you tried hiding yourself, and calling, or clicking for your dog to find you?
Fetch: While a blind dog may not be able to play fetch in the way sighted dogs do, they can still enjoy a game of fetch. Try balls with bells inside, that you can roll around. They can follow the sound, and will soon get the hang of fetching it back.
Scent Work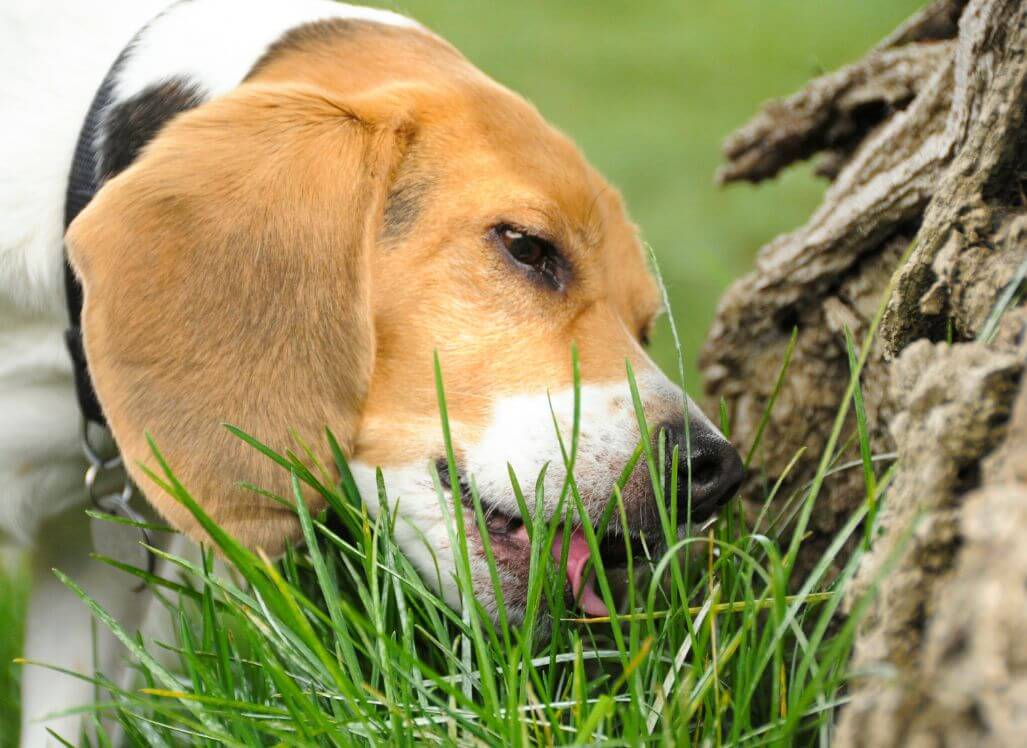 Try scent work –  not only does this involve all five senses but it will also exercise both body and brain power! Sniffing out different scents not only keeps your dog entertained, but it also keeps him mentally and physically stimulated, and again this is something you can do both indoors and out.
Try placing bits of cloth with different scents on them for your dog to find; you can do this with kibble or treats as well (just like hide and seek!)
For mental stimulation create "treasure hunts" by leaving treats on towels (or any other fabric) placed throughout different parts of the house so that your pup can sniff them out and get rewarded with tasty snacks!
Another way to help keep your pooch entertained is through aromatherapy - an old trick that has been used for centuries on animals! Giving them a whiff of essential oils such as lavender or chamomile can help calm anxiety levels and bring about balance – perfect for those moments when your canine pal needs a stress break.
Socialization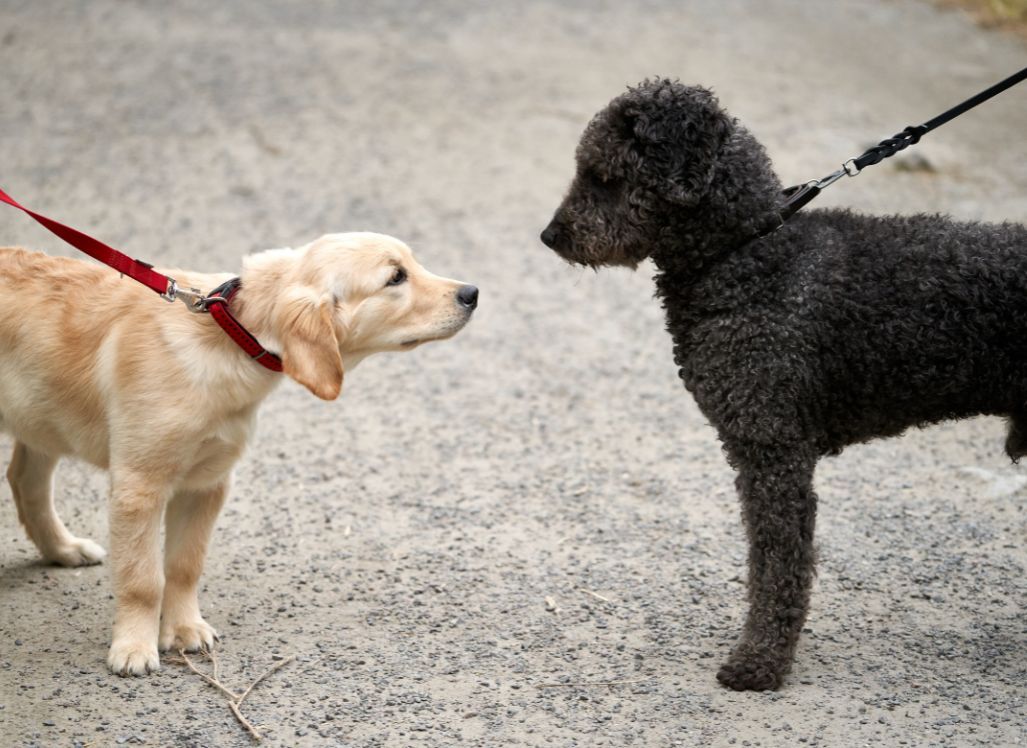 Just like humans benefit from socializing with others, it's important for your pup too! Blind dogs need lots of love just like any other dog but introducing new people (or other animals) slowly helps keep them from feeling overwhelmed or scared due to sudden changes in sound level or smells caused by new people entering their space.
Exercise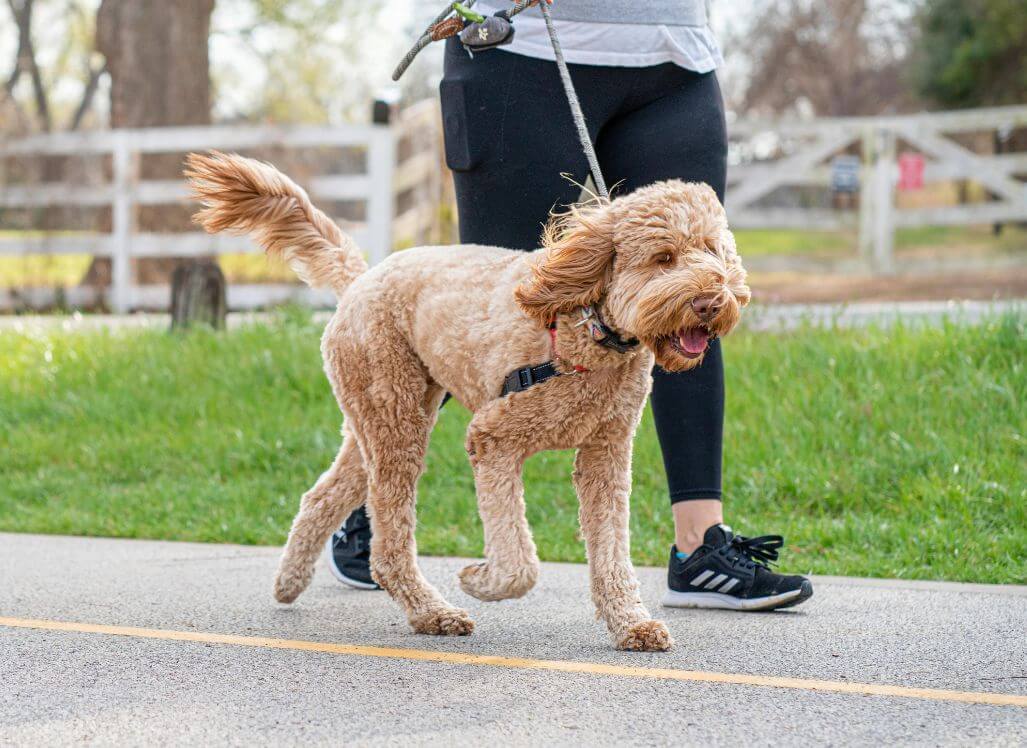 Taking walks together always makes for a fun group activity. However, because visual navigation won't be an option here, make sure that you take extra care when guiding him through more crowded public spaces (such as sidewalks) by keeping him firmly on the leash at all times (a short leash gives you better control). This way he knows exactly where he needs to walk, without feeling overwhelmed by unfamiliar sights or sounds happening suddenly upon his path! Even older dogs can benefit from gentle exercises like leash walks along familiar routes that have been thoroughly explored before.
Alternatively, you may want to invest in items like a dog treadmill which allows Fido some extra exercise without having to venture outside. You could even teach basic commands using touch signals if desired – just make sure both you and your pet are consistent so they can learn faster.
Toys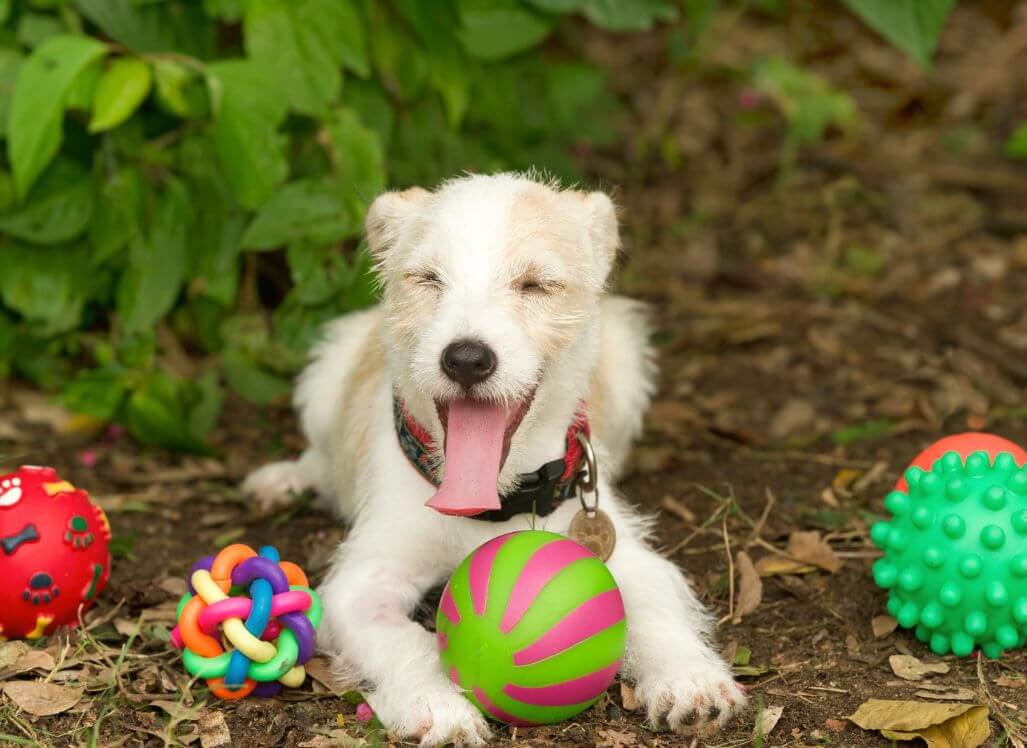 Use Specially Designed Toys: Blind dogs benefit from several kinds of toys.
With toys that make a noise, whether they be squeakers or bells, they know where the toy is. They can feel larger toys and move them around with their noses, even if their sight isn't helping them out in this case.
Scented toys are another great option, as your dog can locate them by smell. There are also countless puzzle toys made specifically for keeping dogs busy such as treat dispensers where you put treats inside and the dog has to figure out how to get them out!
Tactile Activities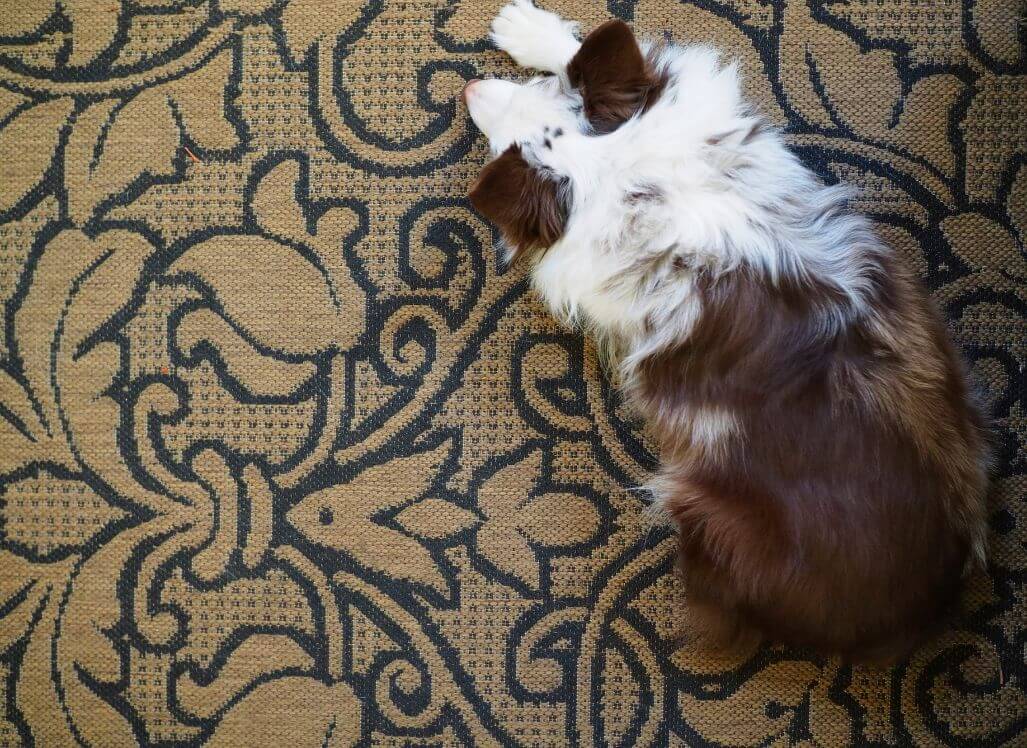 Adding extra sensory objects into their daily routine can also work wonders; this could include anything from tactile blankets or rugs that brings familiarity during naptime to rubber toy balls filled with catnip for playtime fun!
You should also take time weekly (or daily!) to introduce different surfaces beneath their feet such as grassy lawns during walks instead of always walking down the same path. Allowing them to explore different textures helps build confidence in an unknown territory while also helping strengthen muscles and keep joints strong and healthy over time!
Mental Stimulation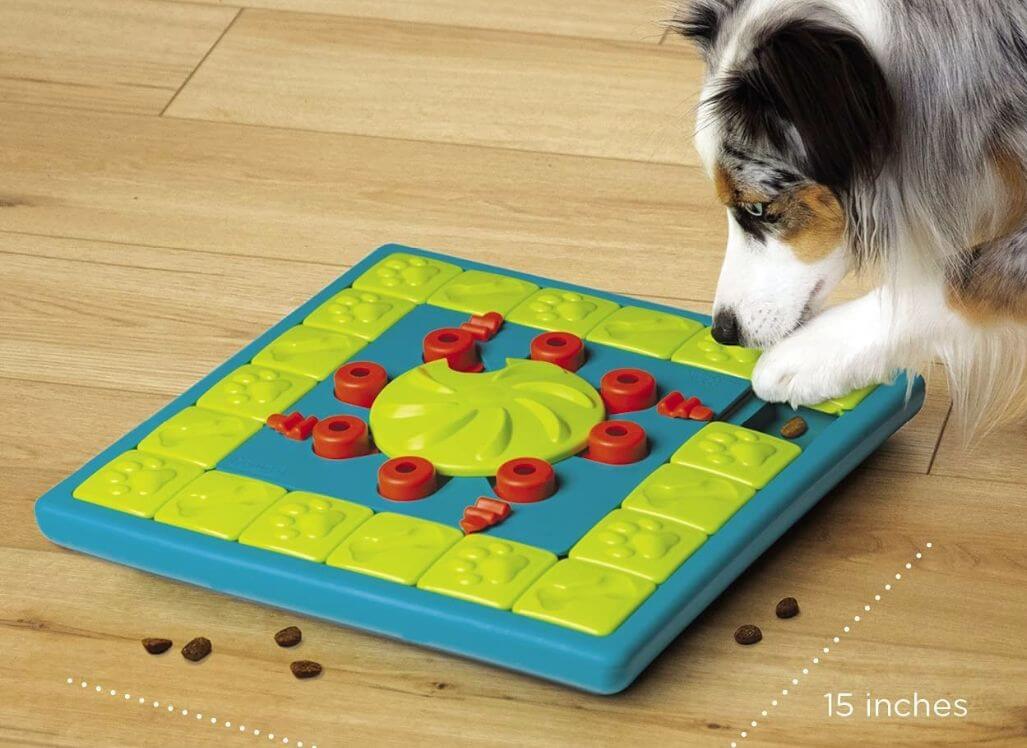 Make sure you're providing your dog with lots of mental stimulation by introducing new toys or activities often. Puzzles and games like hide-and-seek are great for stimulating blind dogs physically and mentally since they rely solely on scent rather than sight.
Encourage Memory Games & Sniffing Activities: For pups who have lost their vision later on in life after having had full sight beforehand, memory games may help stimulate muscle memory - especially if these were activities you used to do together before the onset of blindness!
Additionally, treat dispensing toys are also great for providing stimulation – try hiding treats inside of special balls or containers so your pup has something tactile to search for when playtime comes around! Snuffle mats are an excellent option as well.
Emotional Needs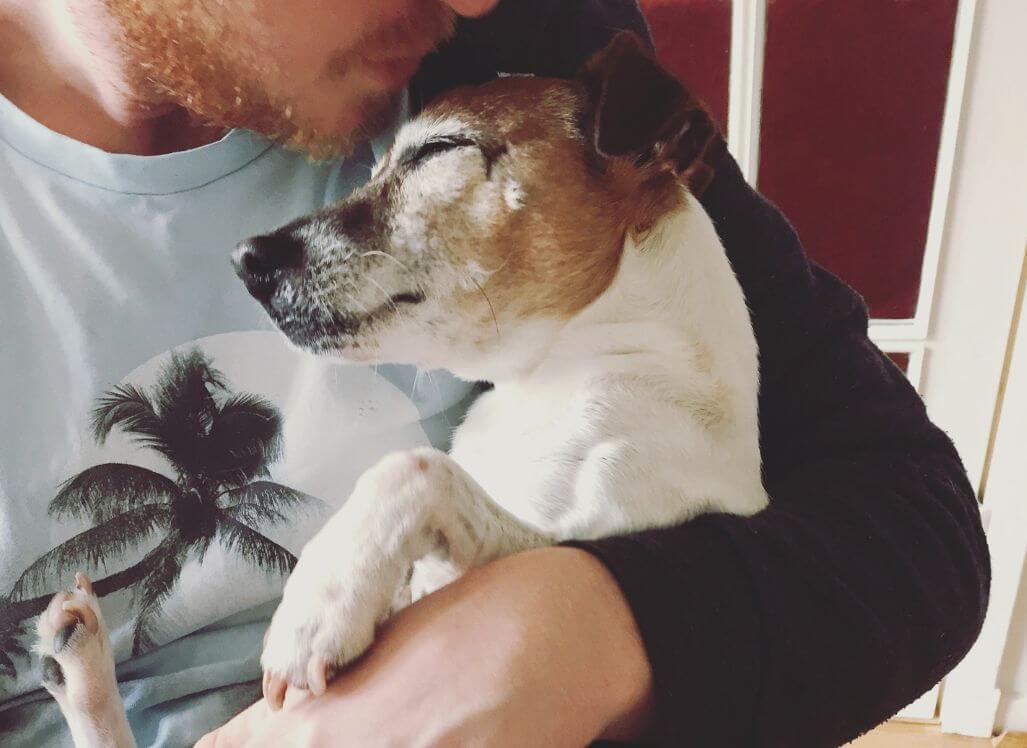 Finally don't forget about emotional needs: take time every day for snuggles & playtime! Be conversational during these sessions - talk in soothing tones while rubbing their belly or lightly scratching behind their ears. This will help create trust between you two but also act as sign language should they ever become confused while navigating unfamiliar territories indoors/outdoors at night time/etcetera.
Conclusion:
Find out what they like best & stick to that: Every dog has its own unique set of preferences which may involve anything from snuggling up close beside you while watching TV (don't forget those head scratches), enjoying baths with lots of lovey-dovey kisses afterward, playing tug-of-war, etc. Once you tune into what makes him feel truly contented, then create moments filled with plenty of entertainment – tailor-made just for his pleasure!
Blindness doesn't have to mean sadness - these steps will help ensure your furry friend stays active, engaged, alert  - and, most importantly, loved!
---
You may also like: