How many beds should a dog have? That question is not quite the same as how many beds a dog needs and it is quite a different question from how many beds you want your dog to have!
Generally speaking, a dog needs only one bed (not counting yours, if they sleep in your bed). If you have an older dog or a large house, you may consider a bed in different areas (or on different floors of the house). Or you can just go overboard and have one in each room, whatever age your dog is! So it really comes down to your personal choice!
A Good Rule of Thumb is One Bed Per Dog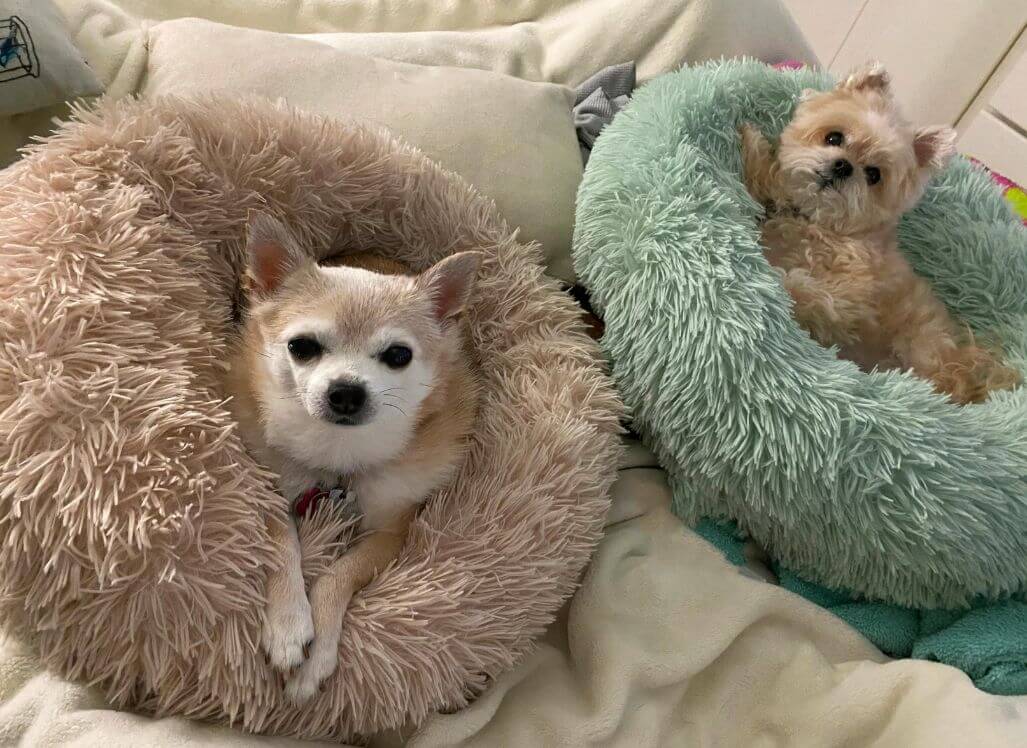 If you have more than one dog, a good rule of thumb is to have one bed per dog. This way, each dog has his own space that he can relax in without having to share with another dog (though they may end up on the same bed anyway!)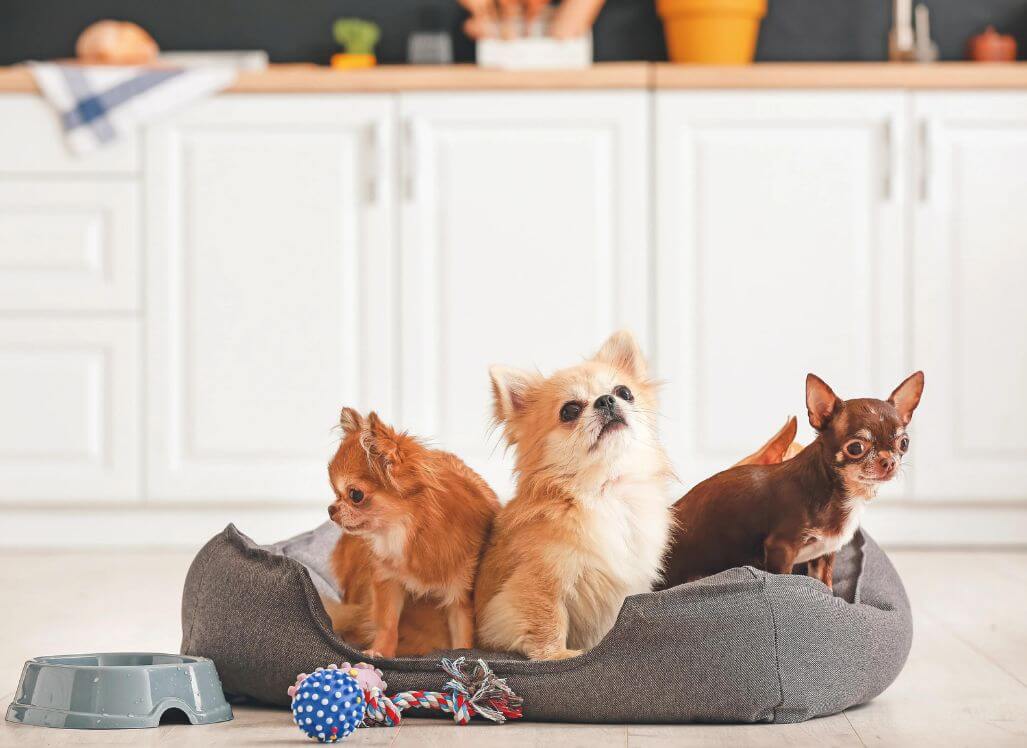 On the other hand, they may not always get along and may fight over who gets to sleep in which bed. Having one bed per dog can help reduce conflict and make everyone happier.
Older Dogs May Need More Than One Bed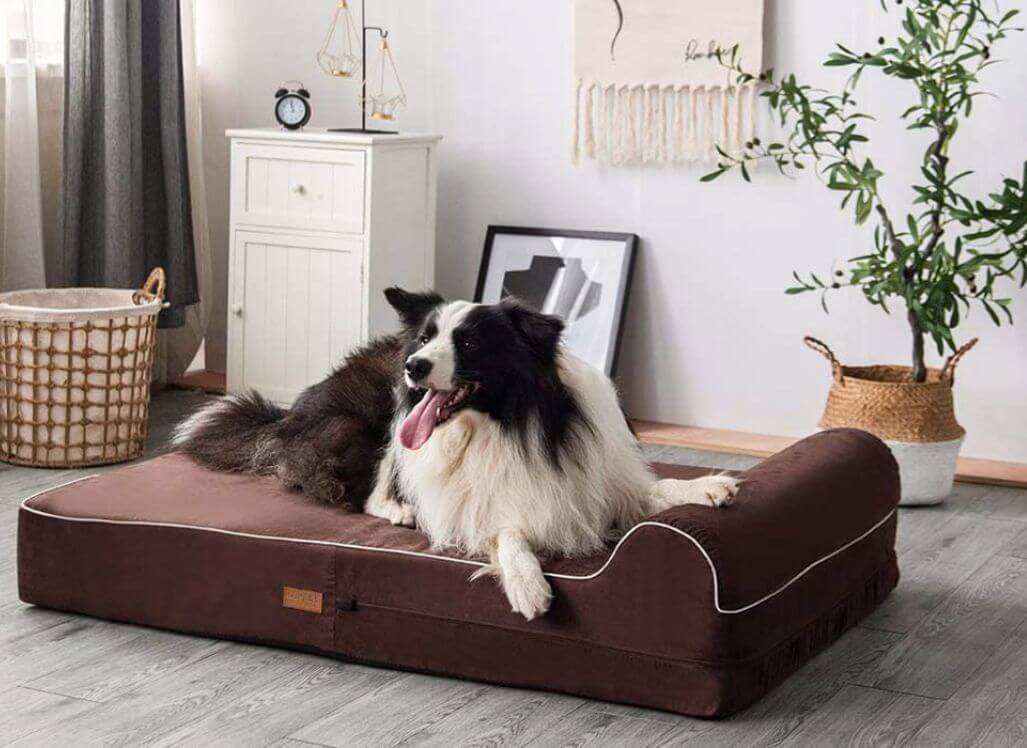 Older dogs may benefit from having multiple beds placed throughout the house so that they can rest wherever they are most comfortable.
Additionally, if you have more space, consider providing your pup with a bed in more than one room of your home - after all, everyone needs their own spot sometimes!
Consider Your Budget
If you're trying to stick to a tight budget or just don't think your pup needs another bed besides the one they already sleep in every night, then there really isn't any need for additional sleeping spots.
Blow the Budget and Spoil Your Dog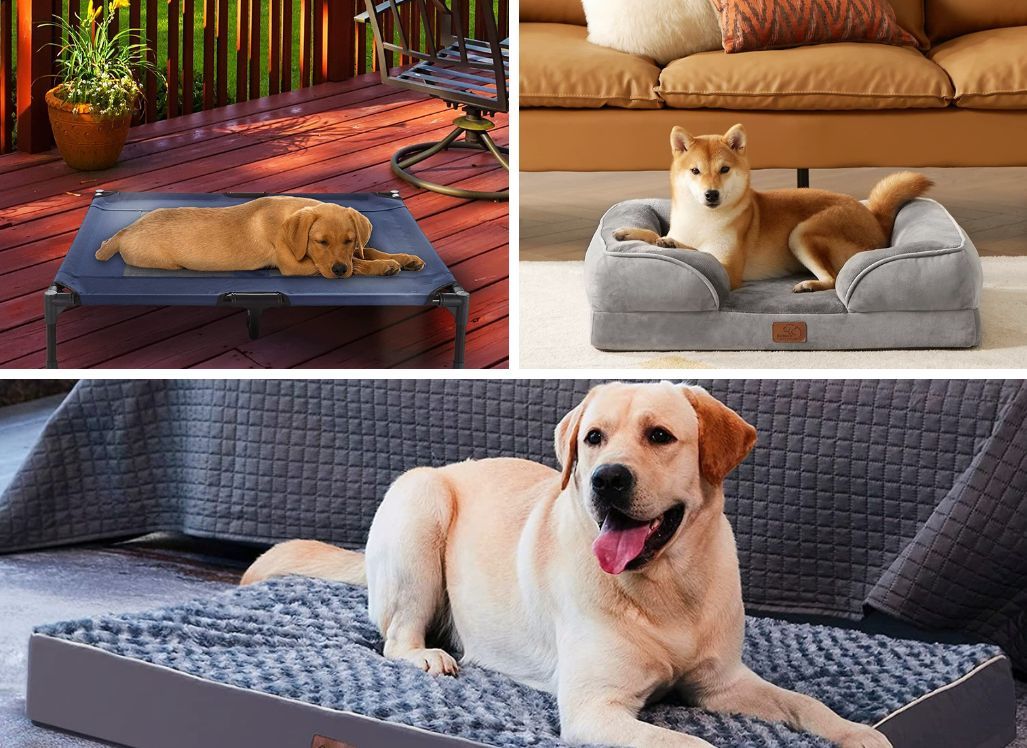 If you really want to spoil your dog (and the cost is not a consideration) you can have multiple beds for your dog. You can have one in the den, another in the living area, one in the basement, in your bedroom, in the kids' bedrooms, in the kitchen, out on the deck, or in the garden - get the picture?
Conclusion
While dogs really need only one bed (even if they're lucky enough to share yours), how many beds your furry friend should have is totally up to you. But, no matter how many or how few beds your dog has, make sure they're comfortable and always keep an eye out for signs that their current bedding setup isn't meeting their needs.
From orthopedic mattresses designed specifically for aging hips and joints to designer pillows and heated blankets meant for those chilly nights - whatever bed options you choose for your pup should meet their individual needs so that they can get plenty of restful sleep each night.
---
You may also like: